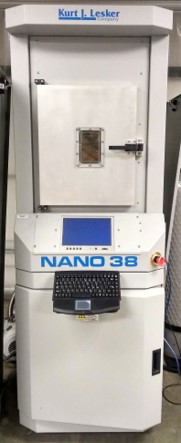 Kurt Lesker Nano38 thermal evaporator is primarily used to deposit chromium, gold, and silver. This unit consists of three resistive boats that can be sequentially powered and process parameters are computer-controlled. This unit can be configured to deposit organic thin films. This unit can accommodate 8-inch wafers, the substrate can be heated to 400oC, and film thickness is controlled by a quartz crystal microbalance(QCM).
Evaporation materials : Chromium, Gold, Silver, Aluminum.
Contact administrator for more details.